Legal Supplies - Visitors
1. Go to www.oncorp.com and proceed to the Business Services Tab.

2. Towards the bottom of the list is "Corporate & Legal Supplies":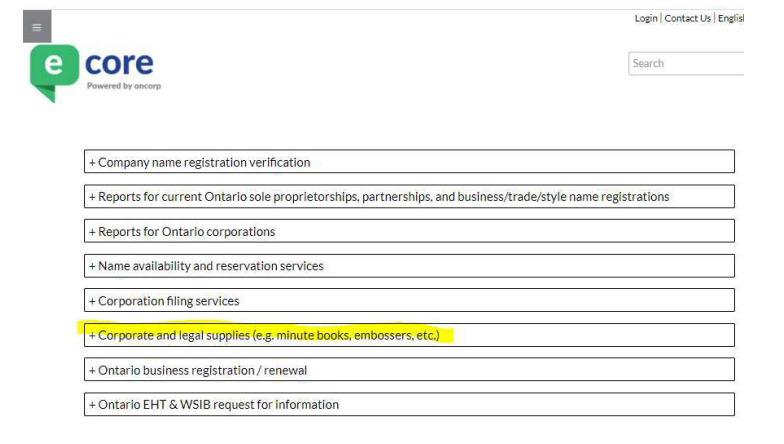 3. Click on Select to proceed:
4. You are taken to the landing page for legal supplies, on the left-hand side you can see the
index for all of types of categories for supplies: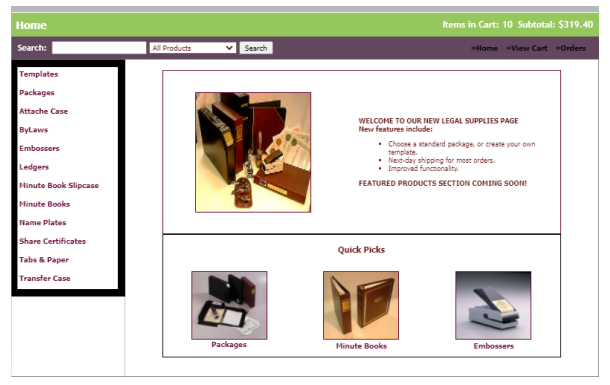 5. To place an order, you can select an option from the left-hand index, for this example lets
select minute books to see all minute book options available: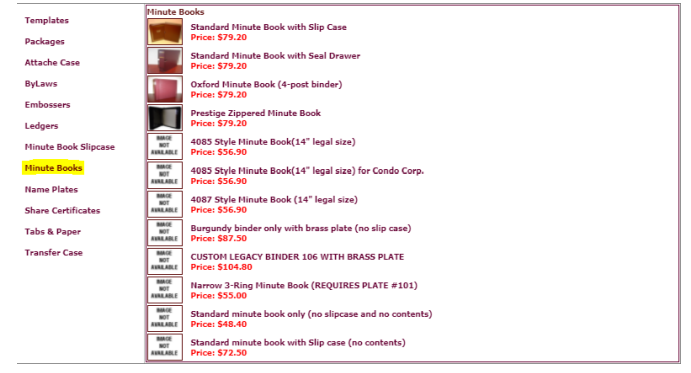 6. Once an option is selected, you are entering all details relevant to the minute
book order, like the reference, docket and names for service would be the
name that is to appear on the book:
7. When you are ready to proceed click "Add to cart":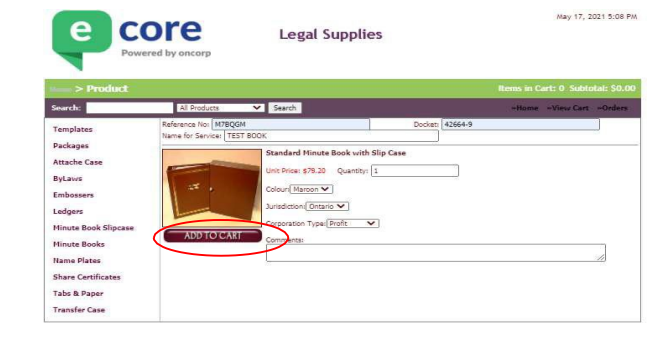 8. Now you are looking at all items in your cart:
9. You can select the option to add a name plate and the relevant details or edit
your existing product, you can also choose to checkout

10. If you select checkout, you will be able to change the shipping information after
which you can recalculate the shipping amount: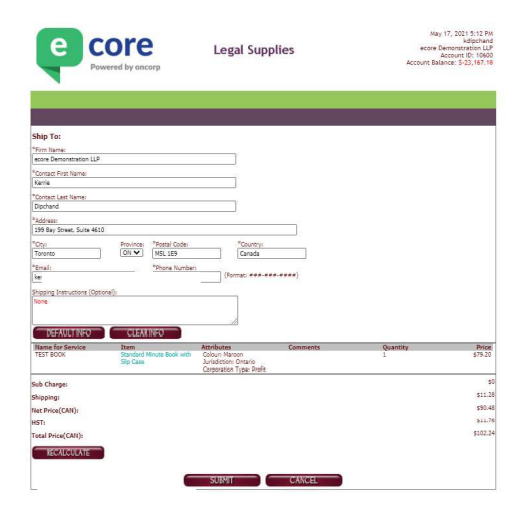 11. When you are ready to submit, the system will generate a username & password
and from there you can enter your CC information and submit your order: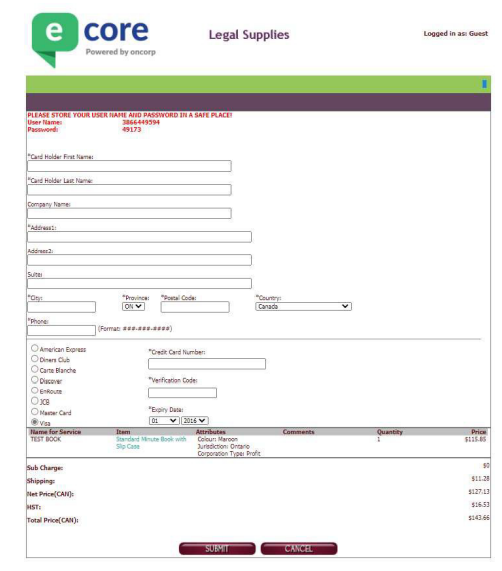 12. Once you click submit the order will begin to process and you will receive an
order confirmation as well as a receipt of payment. Orders typically arrive within
1 -2 business days excluding holidays or if we require more information for your
order to be completed.

13. NOTE* We can prepare electronic minute books and initial organization on your behalf. If you
would like us to do so please email clientcare@dyedurham.com with your request