Tax certificates retrieved through the TCOL service are retained for future reference by clicking the Purchase History tab.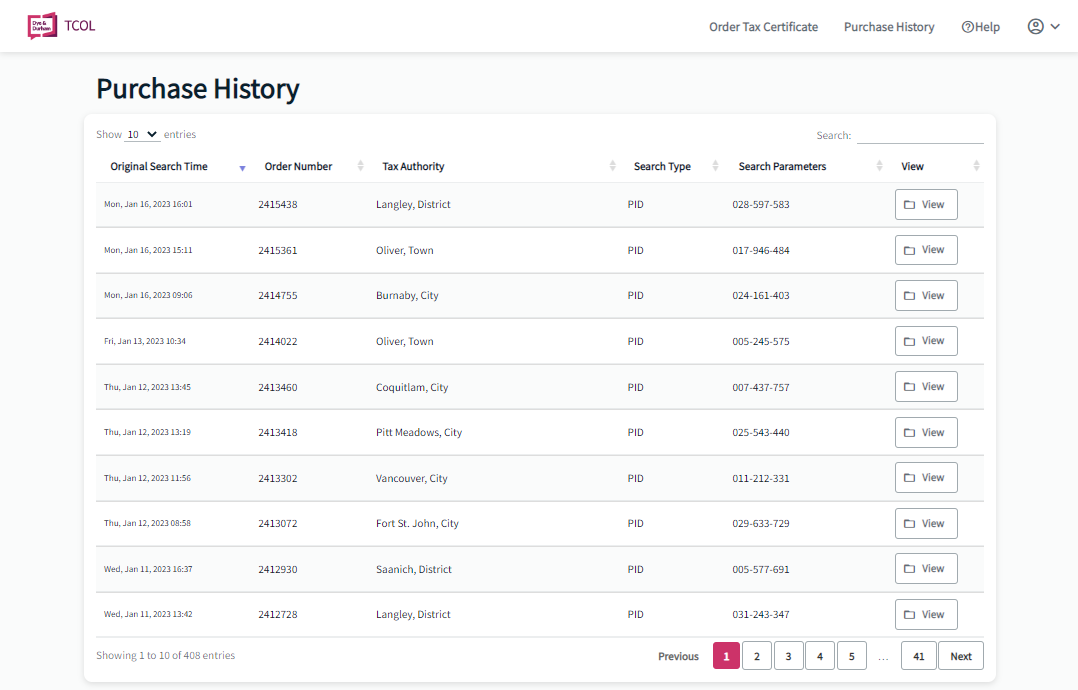 To view both the certificate and the receipt for any previous search, just click the View button in the last column for that search.
Depending on how many tax certificates are in your Purchase History, you may need to use the navigation buttons to move through your history.