Only the Administrator has rights to import precedents.
Once you receive the zip file from a Do Process representative, save it to your preferred location. (Once file has been uploaded you can then discard it if you choose).
Open your Brief Convey client and select File>Import Precedents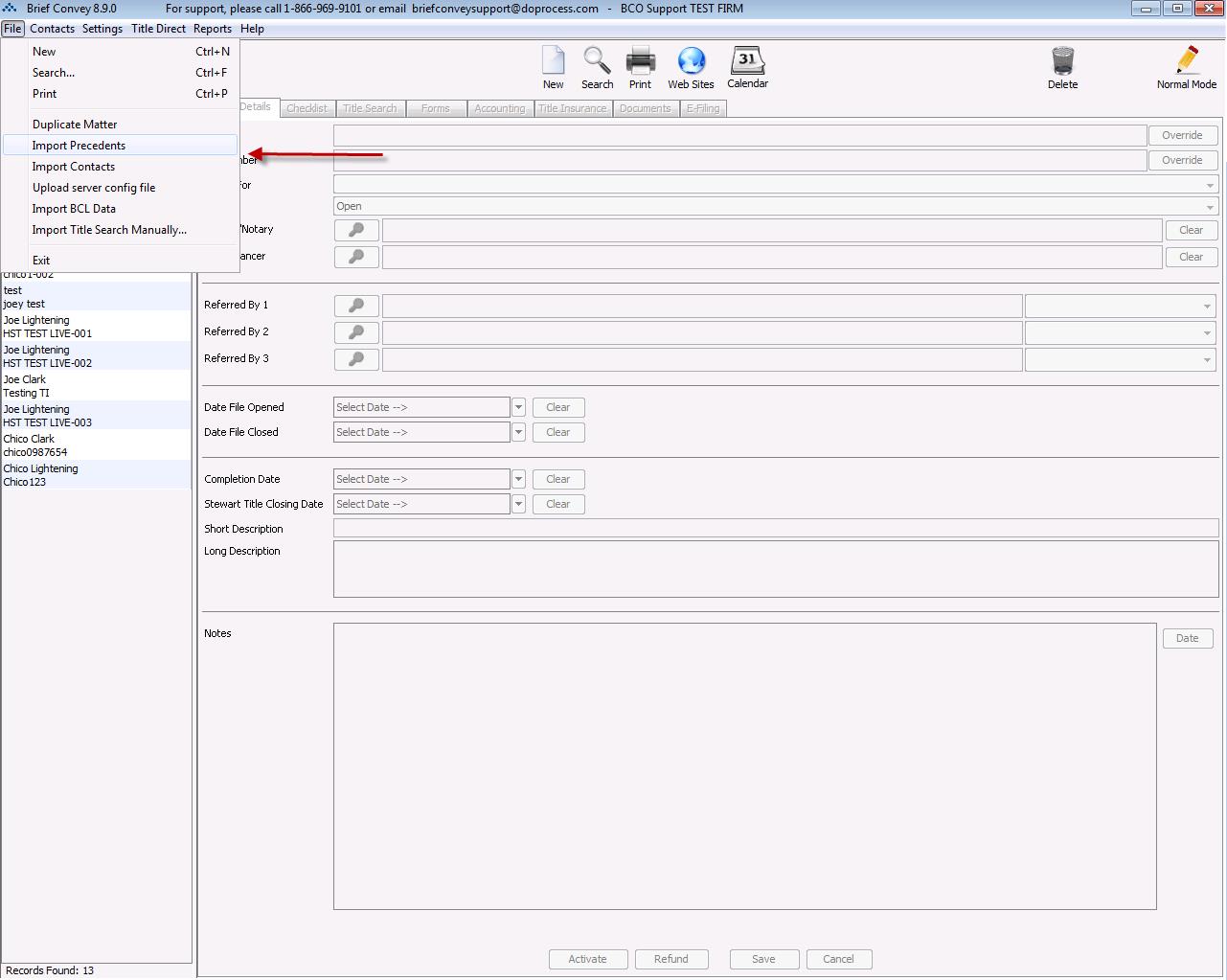 2. Navigate to zip folder that you saved in your preferred location, highlight the file and select Open: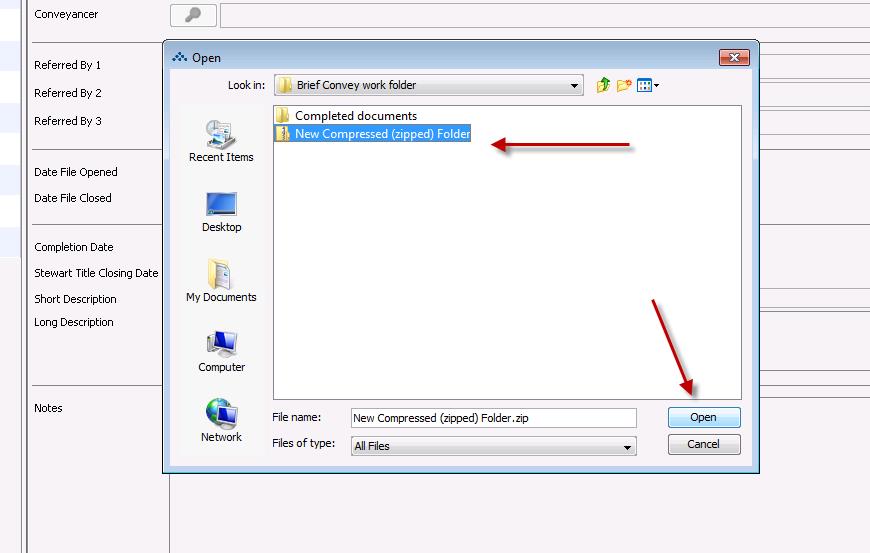 Your precedents/forms have now been uploaded into Brief Convey.