In order to join shares in Fast Company, the automated certificate numbering option in Tab K - Authorized capital needs to be set to "Disabled".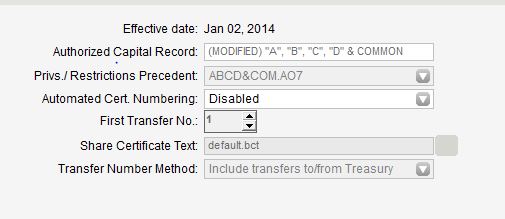 Once this has been set, navigate to Tab L - Issued Shares. Select "Shareholders at Selected Date" in the Type of List field, and the appropriate share class in the Class of Shares field. Ensure that the most recent date is highlighted in the date list.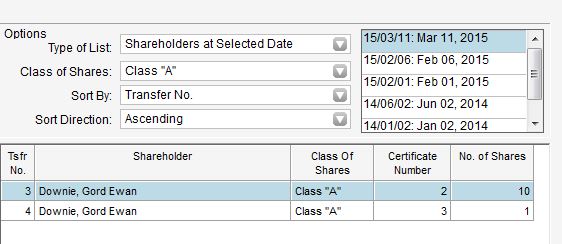 Transfer the first share by clicking on the Effect Change button at the bottom of the window and then choosing transfer. Choose the date of the transfer from the calendar that opens. In the Transfer share box, complete the name of the transferee, the certificate number, etc. Click OK and then confirm. (Important: do not save your progress at this time). Transfer the next share by clicking the Transfer button. Choose the same name as the transferee of the previous shares. When this is done, a join button will appear next to the certificate number. Enter the same certificate number in the certificate number box. Then click Join.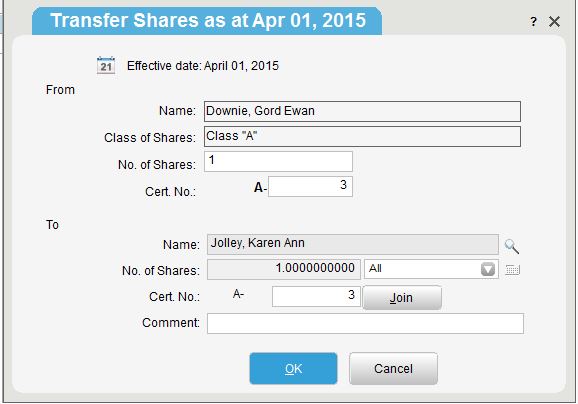 Confirm the certificate that the second transfer is being joined to. Click OK.